Founded in 2019 but our flavor and meat purveying go back decades. By combining the meat purveying skills of our one and only Frankie Meats and chef Matthew with that Brooklyn style hot roast beef sandwich we just brought generations of flavor and experience closer to your front door. We like to say at Brooklyn Dip "It AINT just burger night" because its not. We are a high end gastro pub focusing on great food and cocktails.

All roast beef, burgers, and roast pork are cooked fresh on site. All our beef is 100% certified black angus. At Brooklyn Dip & Burger we aim to bring quality and flavor to all of our offerings. From our Burgers and Dips to our shakes and hot dogs you can be assured we are bringing you a fresh and tasty menu at affordable prices. Come for the Dips and Burgers but don't forget to sample our specialty pizzas. Brooklyn Dip and Burger is family, sports, and hungry friendly. Get your tastebuds over here and enjoy over a century of cultivated flavor, experience and deliciousness.
Frankie Meats
Our meats at Brooklyn Dip & Burger are overseen by our one of a kind purveyor Frankie Meats. After 25 years in law enforcement and 25 years in the meat business Frankie Meats knows what flavor is and where to find it Be confident that frankie Meats is bringing the best to Brooklyn Dip & Burger customers.,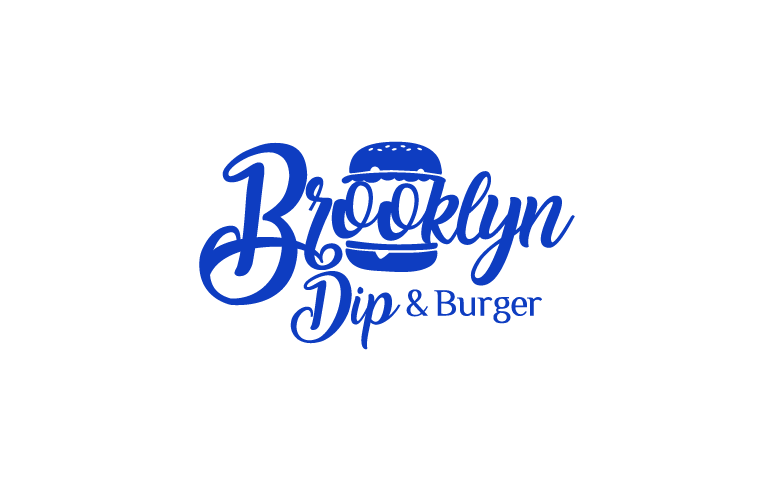 Brooklyn Style
Hot Roast Beef Dip
Brooklyn Dip & Burger is proud to bring you the famous Brooklyn Hot Roast Beef sandwich. Served with or without cheese on a soft kaiser roll dipped and served with a hot beef broth. If you want to bte a real insider ask for ia fork and knife job. That means it's been dipped twice in the hot au jus and you are going to need utensils to eat it !!.